Tuesday, May 2, 2017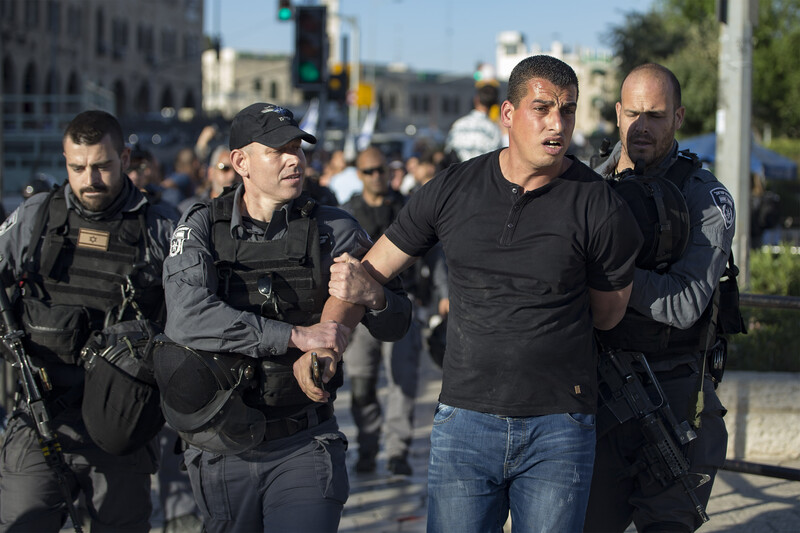 Israeli Border Police arrest a Palestinian protester during a demonstration in support of hunger striking prisoners in Jerusalem on 29 April.
Faiz Abu Rmeleh
ActiveStills
Israel has attempted to prevent information on the striking prisoners from reaching the public by transferring protest leaders into solitary confinement and blocking visits by families and lawyers.
The blackout was partially lifted after Israeli residents in the area complained of service disruptions.
Attacks on solidarity protests
Throughout the occupied West Bank, including East Jerusalem, Israeli forces attacked gatherings and demonstrations in solidarity with hunger striking prisoners.
Protesters were injured by tear gas, rubber-coated steel bullets and live ammunition.
Salt confiscated
The court is scheduled hear the petition on Wednesday.
The groups state that the Israeli prison authorities are violating a 2004 high court ruling which states that it is illegal to bar meetings between prisoners – including those on hunger strike – and their lawyers.