Sunday, May 13, 2018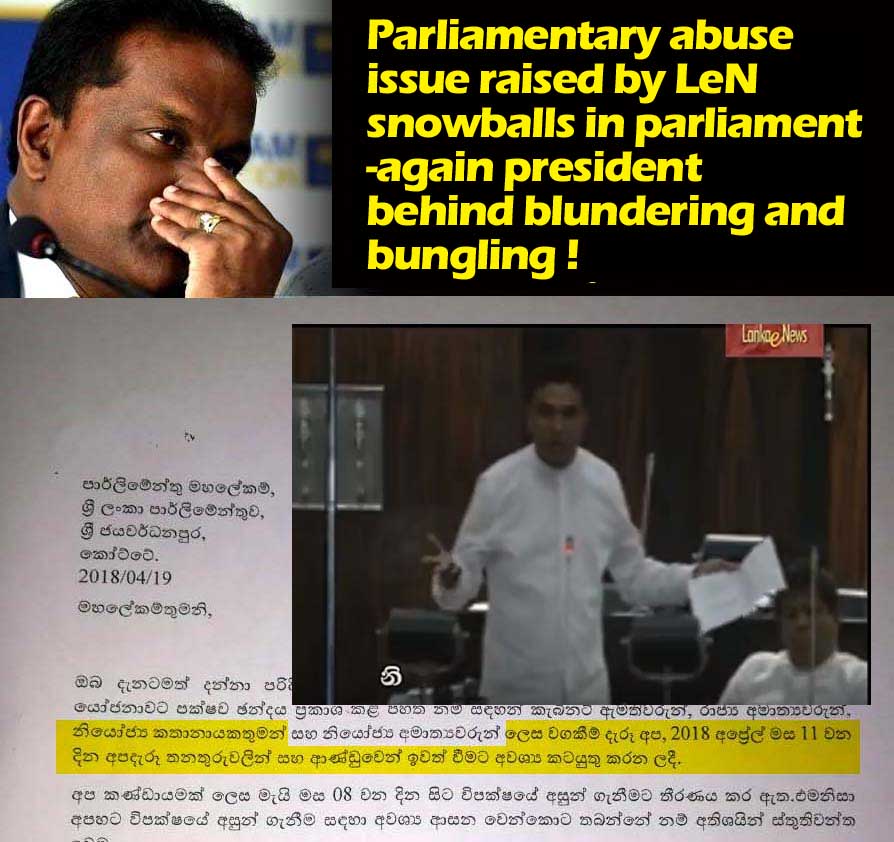 (Lanka-e-News- 13.May.2018, 11.30PM) Following our news report this morning under the caption 'Grave parliamentary abuse- a world record!' Nalin Bandara M.P. has questioned the speaker today in that regard. Responding to this question , the speaker had said , the president has still not given the permission to act in accordance with the constitution , and the speaker has on two occasions officially intimated this to the president and reminded him.
Based on Bandula Gunawardena's statement , it is discernible there is a conspiracy to re appoint Thilanga to the post of deputy speaker. The president is procrastinating with this aim in view.
Speaker and deputy speaker ought to be inactive politically and should be impartial in parliament , yet Thilanga as deputy speaker during the recent no confidence motion had not conducted himself impartially and been actively favoring a political party thereby demonstrating his prejudice and partiality. Hence no matter who is in favor , Thilanga cannot be a deputy speaker in parliament again.
It seems the president is behind every blundering and bungling .
The parliamentary proceedings lastday is in the video footage hereunder
---------------------------
by (2018-05-13 21:14:10)