Friday, May 4, 2018
They were detained on 29 April for 14 hours at Ben Gurion airport, then denied entry and deported.
While Warren was led to a detention area and questioned, Franke's hour-long interrogation took "a very hostile turn," she told The Electronic Intifada Podcast.
The officer interrogating her accused her of trying to enter in order to "promote BDS in Palestine," Franke said. "Inside, I was sort of chuckling, because you don't promote BDS in Palestine, that's not where the work is done."
The delegation had "nothing to do with BDS," Franke said. We were coming there to meet with people and witness the kinds of work they were doing and the lives of Palestinians and the Arab minority within Israel."
The officer then claimed Franke was lying, and accused her of being "a leader of the BDS movement."
Israel outsourcing monitoring to "lying troll" wesbites
"The point of the interrogation, from his perspective, was to get me to admit that I was there as part of a boycott project," Franke stated, and to tie her to Jewish Voice for Peace.
It includes Palestine solidarity and BDS activist organizations across Europe, in South America, South Africa and the United States, including Jewish Voice for Peace and the Palestine-based BDS National Committee.
It was made clear, Franke said, that Israeli security officials at the airport "have outsourced to these right-wing Zionist, unreliable, lying troll websites the job of sorting who is a security risk and who isn't."
According to Franke, this monitoring of activists "says to me that these political movements have actually been very successful, that the Israeli government is that worried about JVP and about BDS, and it sends a signal, in a way, that [Israel is] incredibly vulnerable."
Warren says it is not certain that he and Franke were singled out because of their work with CCR, which has a long history of advocacy on behalf of Palestine rights supporters. "I think it's clearer that we were targeted because of the company we keep rather than the work that we do," he told The Electronic Intifada Podcast.
When he asked his interrogating officer to point to something on the internet "that would justify under the Israeli laws of admission why I shouldn't be admitted as a tourist, he couldn't do it at all," Warren recalled.
Challenging the climate of fear in US academia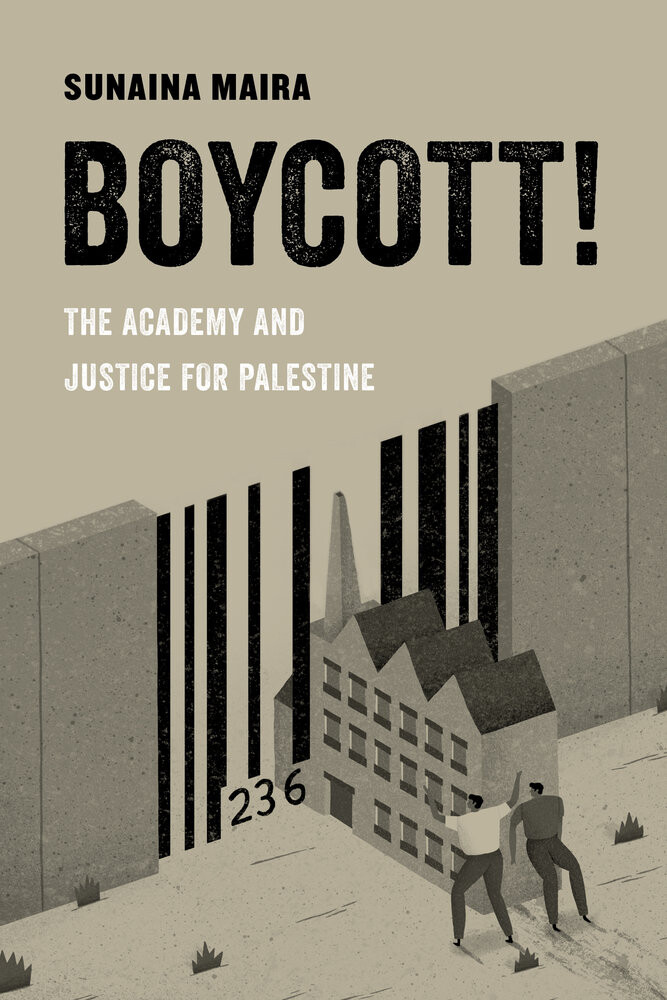 Maira says that the academic boycott is a tool that educators and students are using to challenge the climate of silencing and fear of criticism of Israel that is rampant in US universities.
"The academic boycott in particular is very powerful because I think the movement emerged when academics were beginning to get slightly fed up with this censorship," she told The Electronic Intifada Podcast. It also allowed academic associations "to take a position."
She was named as a defendant in the suit over her public endorsement of the resolution.
"On the contrary, it was one of the most public, grassroots campaigns that had ever taken place in the ASA in recent history," Maira said.
Defense lawyers say the real target of the lawsuit is USACBI, and the BDS movement more generally.
Because the Zionists lost in the very public, democratic vote in support of a boycott, their response has been to pour immense resources into lawfare campaigns "to harass and intimidate and defame scholars who dare to organize" around BDS, Maira stated.
According to Maira, "the lawsuit was designed to silence other academic associations" and to send the message that if they dare follow the ASA's example, those associations would face the same legal wrath.
Listen to the interviews with Sunaina Maira, and Katherine Franke and Vince Warren, via the media player above.