Monday, May 14, 2018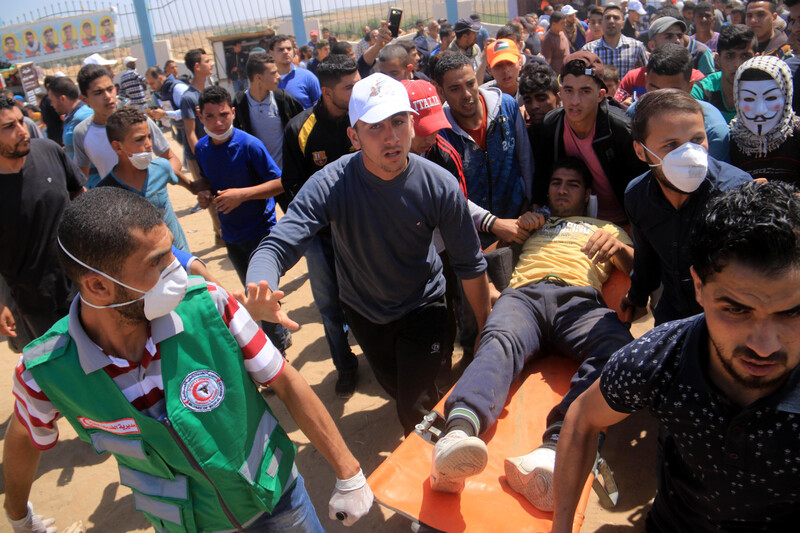 Ali Abunimah
-
14 May 2018
The lord mayor of Dublin has called for Ireland to boycott next year's Eurovision song contest in solidarity with the Palestinian people.
Israel won the right to host the high-profile annual competition after Netta Barzilai won this year's event on Saturday.
The Palestinian ordeal was on shocking display Monday as Israeli snipers once again opened fire on civilians massed along the boundaries of the besieged Gaza Strip for what has been billed as the climax of the Great March of Return.
Monday's rallies were timed to mark the annual commemoration of the Nakba, the 1948 ethnic cleansing of Palestinians.
"The ongoing Nakba is why I participate in the Great Return March and support the BDS [boycott, divestment and sanctions] movement," Abdulrahman Abunahel, an organizer with the Palestinian BDS National Committee in Gaza explained. "I simply want the right to live in the land where I am from, in freedom, in peace and with dignity. I was born a refugee, I do not want to die as one."
The massacre in Gaza also coincided with the planned ceremony to open the US embassy in Jerusalem.
At the conference, attended by hundreds, Mac Donncha reiterated his and Dublin City Council's full support for the boycott, divestment and sanctions movement for Palestinian rights.