Friday, July 14, 2017
Country's judicial system and tolerance of abuse a stain on country's international reputation, reports Ben Emmerson QC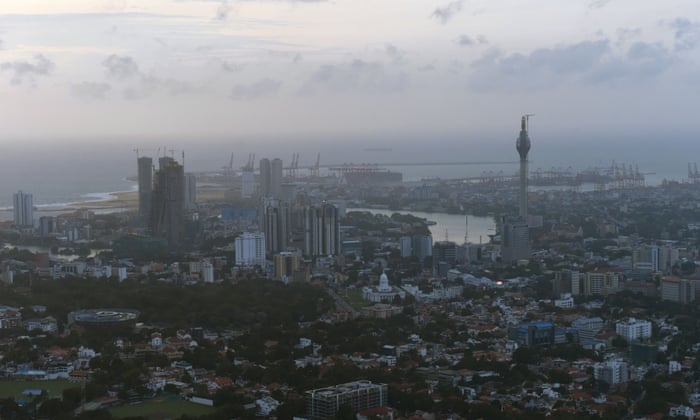 Sri Lanka's capital, Colombo. The visit by Ben Emmerson QC was conducted with the full cooperation of the country's government. Photograph: Ishara S. Kodikara/AFP/Getty Images
Government explanations for the state of the judicial system were entirely inadequate and unconvincing, said the independent expert, who was appointed by the Human Rights Council.
Emmerson's report also concluded that the coalition government's plans for a path to reconciliation after a 26-year internal war, has "ground to a virtual halt".
Draft revised anti-terror laws prepared by the government, he warned, will leave unchecked the routine police use of torture to extract confessions.
"The use of torture has been, and remains today, endemic and routine, for those arrested and detained on national security grounds," the report stated. "Since the authorities use this legislation disproportionately against members of the Tamil community, it is this community that has borne the brunt of the state's well-oiled torture apparatus."
He added that 80% of those most recently arrested under the Prevention of Terrorism Act in late 2016 complained of torture and physical ill-treatment following their arrest.
The torture included beatings with sticks, the use of stress positions, asphyxiation using plastic bags drenched in kerosene, the extraction of fingernails, the use of water torture, the suspension of individuals for several hours by their thumbs and the mutilation of genitals, he said.
Emmerson said that while some individuals supposedly involved with the Liberation Tigers of Tamils Eelam (LTTE) had benefited from amnesties and rehabilitation, many more had been treated under controversial terrorism legislation.
"Entire communities have been stigmatised and targeted for harassment and arbitrary arrest and detention and any person suspected of association, however indirect, with the LTTE remains at immediate risk of detention and torture," the report said, adding that there was little evidence of torture being discouraged.
"Only 71 police officers had been proceeded against for torturing suspects since available records began."
Emmerson also reported that 70 prisoners "had been in detention without trial for over five years and 12 had been in detention without trial for over 10 years. These staggering figures are a stain on Sri Lanka's international reputation".
The lawyer said he was given personal assurances by the most senior Sri Lankan ministers that they were on a path of reform, but pointed out that these commitments have previously been given, and simply not met.
He warned that if government inertia over reform does notend, the authorities will have created "precisely the conditions likely to produce festering grievances, to foster unrest and even to reignite conflict".