Wednesday, April 12, 2017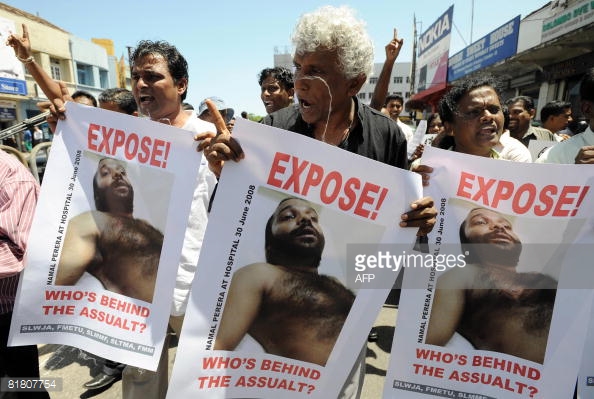 12/04/2017
Image: Press freedom organisations was quick to organise a protest against the assault on Namal Perere.
Today (12) Namal Perera identified two military intelligence officers over the assault and abduction attempt in June 2008.
They were identified during an identification parade held in Court no 3 this afternoon. Altogether there were 42 look-alike people at the identification parade.
Namal Perera had identified three people and two out of them are militaty offciers who are in custody over number of assaults and abductions of journalists during the Rajapaksa regime.
Colombo Acting Magistrate Lanka Jayaratne remanded two identified suspects till 26th April 2017.
The other four military intelligence officers were released on 200,000 rupee bail each.‍