Saturday, April 29, 2017
SOC refuses to recommend regulations on tax concessions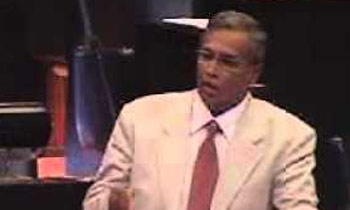 2017-04-29
The Sectoral Oversight Committee (SOC) on Finance has refused to recommend the proposed regulations, under the Excise Special Provisions Act, granting tax concessions because they have been formulated with the intention of giving concessions to selected companies.
Chairman of the SOC on Finance, MP M.A. Sumanthiran who presented the committee report in Parliament yesterday highlighted the fact that concessions have been recommended to only 23 companies though there are hundreds of others who are eligible for tax concessions.
"Concessions have been recommended for companies owned by fathers and sons," MP Sumanthiran said and added that the criteria applied on selecting the 23 companies were not clear.
(Yohan Perera and Ajith Siriwardana)