Monday, April 10, 2017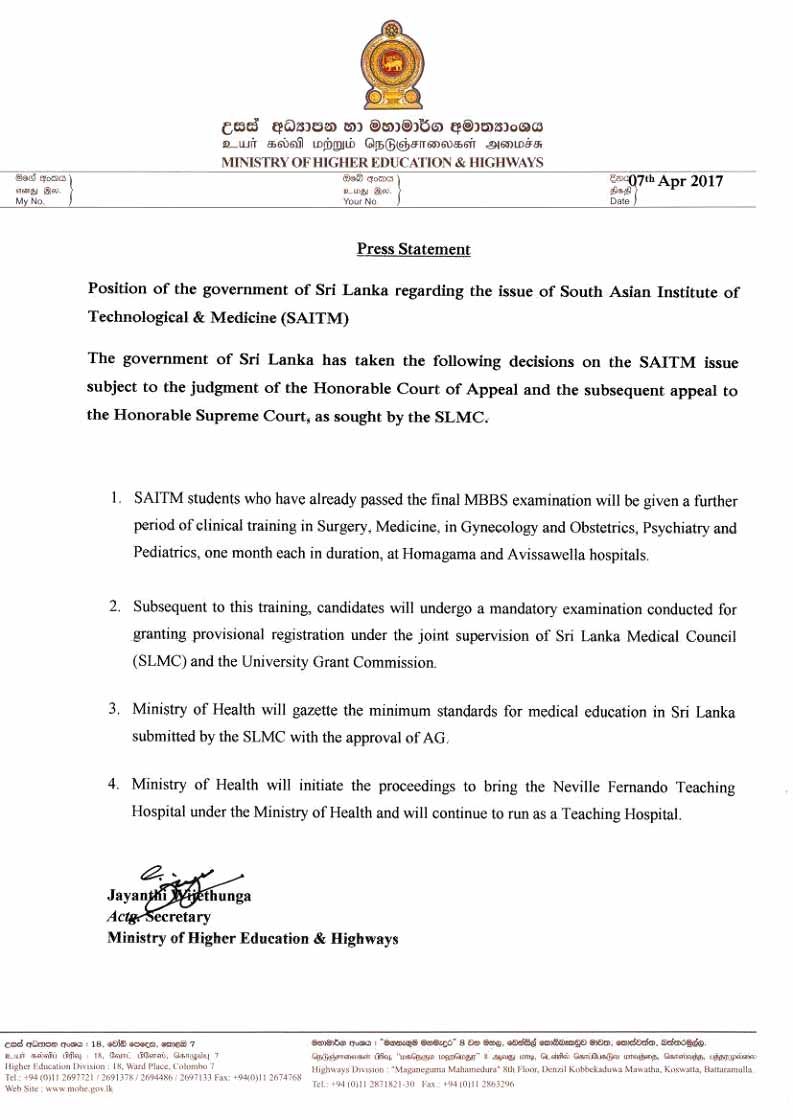 (Lanka-e-News -10.April.2017, 7.40PM) The ministry of higher education , abiding by the court decision in response to government's appeal, and the appeal made to the Supreme court by the GMOA which is being taken up for trial pertaining to the SAITM, issued a communiqué on the 7th (copy of that official communiqué is appended) to resolve the SAITM issue.
According to that , Malabe Neville Fernando hospital is to be taken over by the government , and after upgrading it as a teaching , it is to be run continuously without interruption.
The students of SAITM medical College who pass the final exam are to be given a month's training in surgery , gynecology ,obstetrics and pediatrics at Homagama and Avisawella hospitals.
Following this training the SAITM graduates will have to sit an examination again monitored jointly by the Sri Lanka Medical Council and University Grants Commission .
In addition , the health ministry shall be gazetting the minimum standard of country's medical education submitted by the SL Medical council with the approval of the Attorney General (AG)
Sadly , while the report of the SL Medical Council on the standard of medical education was to be handed over on the 7 th of April , the doctors struck work , and refused to treat patients .
The communiqué as follows
---------------------------
by (2017-04-10 14:39:31)