Saturday, March 25, 2017
President Maithripala Sirisena having a dialogue with Russian President Vladimir Putin.
By Our Political Editor-
Sunday, March 26, 2017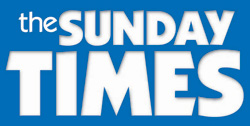 * Sirisena, Ranil and leading ministers hold special meeting to approve Hambantota Port deal despite objections

by Ranatunga and threats by Rajapaksa
* Portfolios of some UNP, SLFP ministers to be changed on the basis of their performance and any charges against them
O
ne of the main tasks for President Maithripala Sirisena, who returned yesterday from an official visit to the Russian Federation, will be to re-shuffle the Cabinet of Ministers.
Ahead of his departure to Moscow, Sirisena had discussed the issue at length with Prime Minister Ranil Wickremesinghe on more than one occasion. The focus at these discussions has been on the portfolios allotted to ministers representing the United National Party (UNP). The performance of these ministers whose portfolios await changes had figured in the talks. Sirisena is learnt to have told Wickremesinghe he would not take away the subjects assigned to the UNP but expects Wickremesinghe to name the ministers whom he has identified and intimate it to him.